Whether it is color box or gift box, the main function/role of them is to well protect perfume bottles,as well as to facilitate transportation and storage, at the same time in a certain point of view is conducive to the sale of perfume.For some high-grade perfumeline, perfume box still has the function of display besides be used as packaging.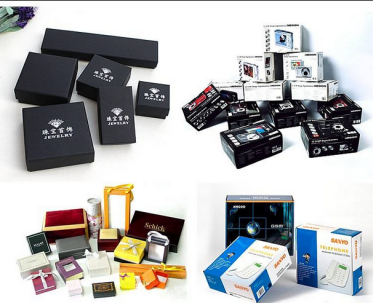 What is the difference between the color box and the gift box?
These two types perfume boxes are commonly used packaging box, but these two kinds of boxes have different USES, the following for the customer to talk about the specifics of color box and gift box's material and practice's difference:
Material
The color box is made by a varieties of papercard (like white papercard,gold/silve papercard.), which made of cardboard and easy folded,also it has a small size.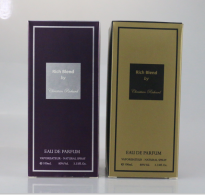 Gift box is made of thick gray cardboard or wood board(normally use 2mm hard carboard) and covered with decoration paper, inside tray(tray material is normally using EVA,some use plastic and foam).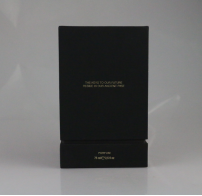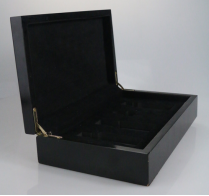 Practice
Color box: Choose paper - print/decorate on paper - finished box die-cuting - pasting - inspection

Gift box: The manual work/process of hard gift box involved is more, and the surface treatment and post-process are complex.
After box design/arwork is confirmed,we will do below steps
Choose outter paper-print/decorate on paper- finished outter paper die-cuting - the inside gray cardboard cuting- cardboard molding-pasting paper on cardboard-Assembly-inspection.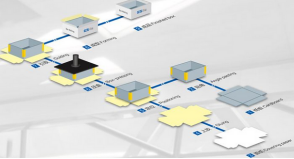 How to choose a color box or gift box for your perfume?I think we could choose according to the value and position of your brand and perfume.
1.Although the various functions of gift box are much stronger than the normal color box, but the cost of this kind of rigid box production is also much higher. If you do more high-end and luxury perfumes/products,you could match a gift box
2.For low value products, better to use the color box although the various data of color box is not as good as the gift box. It can also meet the function of basic transportation and storage, and the cost performance is very high.
Remark:
Due to the structure of the restrictions of rigid gift box, it is normally hard to make it too big or too small, even if you can do, the price is hard to accepted for general customers. But color paper box is not with this limitation, whether small or large can be easily produced, and the price is not too expensive.
The definition on color box's sense is, by a few color collocation to give a strong visual sense and make purchasers and users have some certain understanding to the details such as the integral appearance of commodity and color.
But for Gift box, this box with bring a strong sense of high-end quality and looks more attractive. When customers buy a product with this high-end box which will somehow add value to the product itself..