What If you want to take your favorite perfume or cologne with you when traveling,but you do not want to carry heavy or bulky bottle with you in bag? A refillable and portable travel perfume bottle would make it easy to transfer your favourite fragrance without spilling a drop and to go anywhere you like.
A.Metal travel perfume bottle, an Aluminum cover with a glass bottle inside, but there is a hole under bottle bottom for refilling. Pls see below bottle samples for references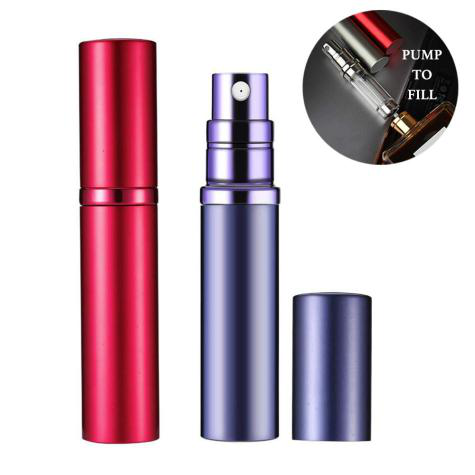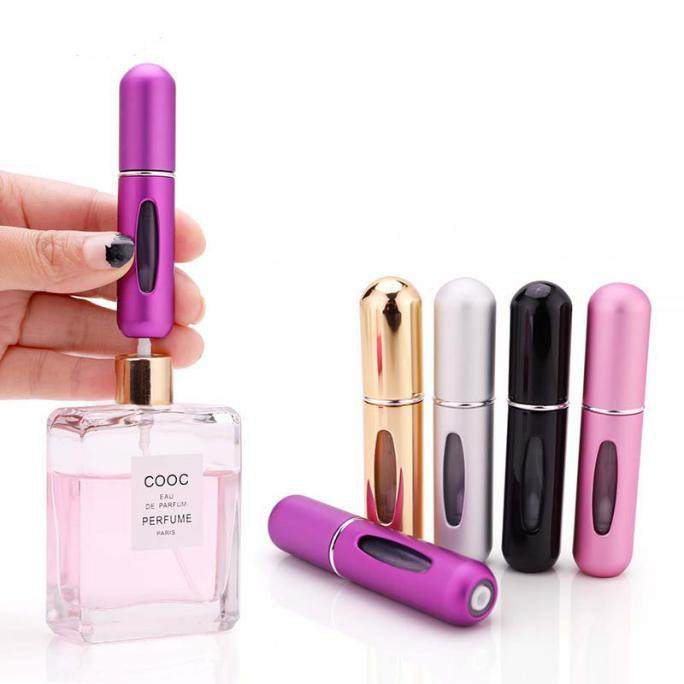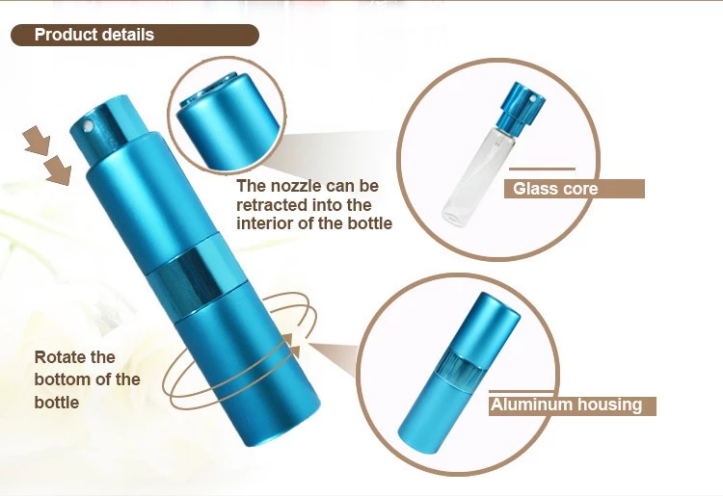 The travel-size pocket fragrance atomizer is specially designed for spray fragrances and fills up in seconds for quick, easy and mess-free use. With each push, perfume sprays into the atomizer.
Pls kindly see the below detailed steps and pictures of filling the metal Atomizer:
1.Prepare the bottles for refill.
Preparing the bottles for a refill means working on each of the bottles, both the metallic travel and main perfume bottle, to make sure they are in the right order.
2.Remove the upper part of pump on main perfume bottle(some one need to
Remove the travel bottle metal casing)
To fill, remove the top of your perfume sprayer。
3.Align the two bottles.Insert the tube into the base/bottom of the refillable perfume bottle atomizer and pump to fill
4.Push the the metallic bottle to make the perfume to be filled in.
5. Closing everything after the metal atomizer full filled.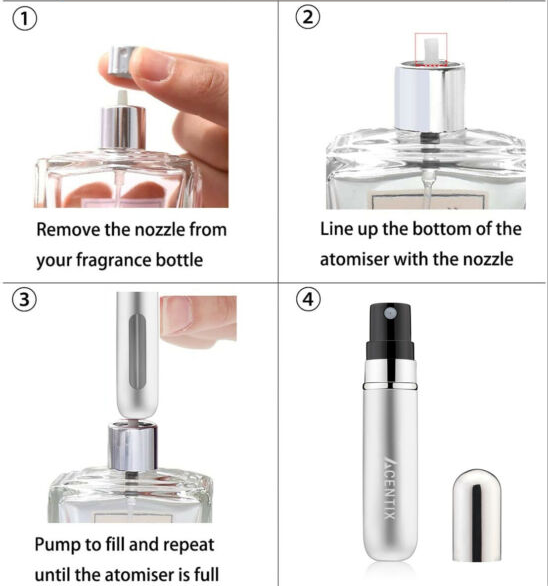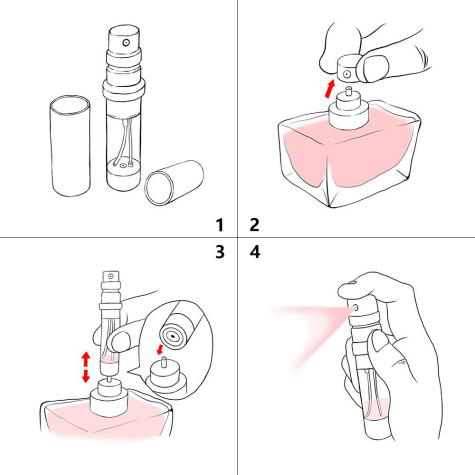 B.Plastic Travel perfume Bottle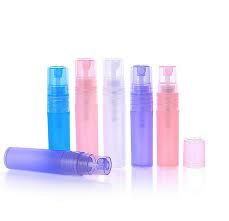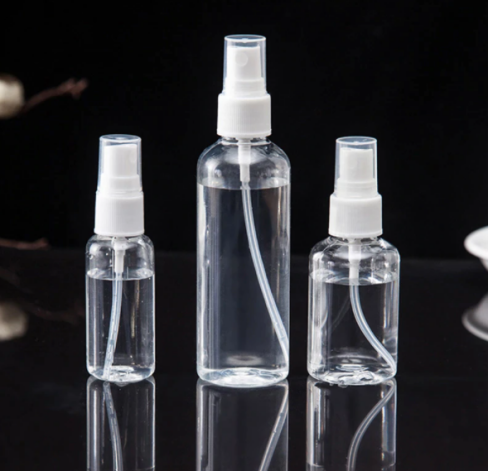 1.Open the plastic travel bottle, then remove the cap and sprayer.
2.Get the two bottles in position
Hold the sprayer of the main bottle up to the top of the travel bottle. Uncap the perfume bottle, and hold the main perfume bottle directly above the travel bottle so it almost touches.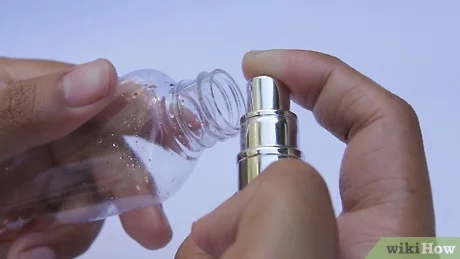 3.Press down on the sprayer repeatedly to fill up your plastic travel bottle.
4.Close the plastic travel perfume bottle and the main perfume bottle.