What Is The Difference Between Gold Foiling And Gold Printing In The Printing Process& What Is Right For You?
Gold usually stands for the power, happiness, beauty and good fortune. Hence this color is often displayed on many things, so does the exclusive perfume. Can you imagine that there is no gold color in the perfume world? A heart of gold means a beautiful mind, a perfume of gold is your deserved premium fragrance.
What is hot stamping for the perfume bottle? Hot stamping can be made as not only the gold & silver but also many other colors. The metallic effect adds the elegance & value to the perfume.
Gold hot stamping( Gold foiling) is a golden aluminum hot stamping foil film embossed on the bottle by the heat transfer. Adding gold foil to your custom bottles is a multi-step process that uses heat and pressure as well as dye or toner to adhere a foil layer merged to the bottle. It is more labor intensive. As such, custom printed projects with gold foil takes longer to produce. However, because of this process and separate foil layer, when adhered to the bottle, the gold foil doesn't lose any of the metallic shine, plus you get a different texture that pops. Gold stamped print products are also durable. Its gloss is the highest, It feels smooth and looks as bright as a mirror with a texture quality. The disadvantage is slow production speed. If the large area of a whole full of gold hot stamping is stamped on the bottle, then it will be higher cost.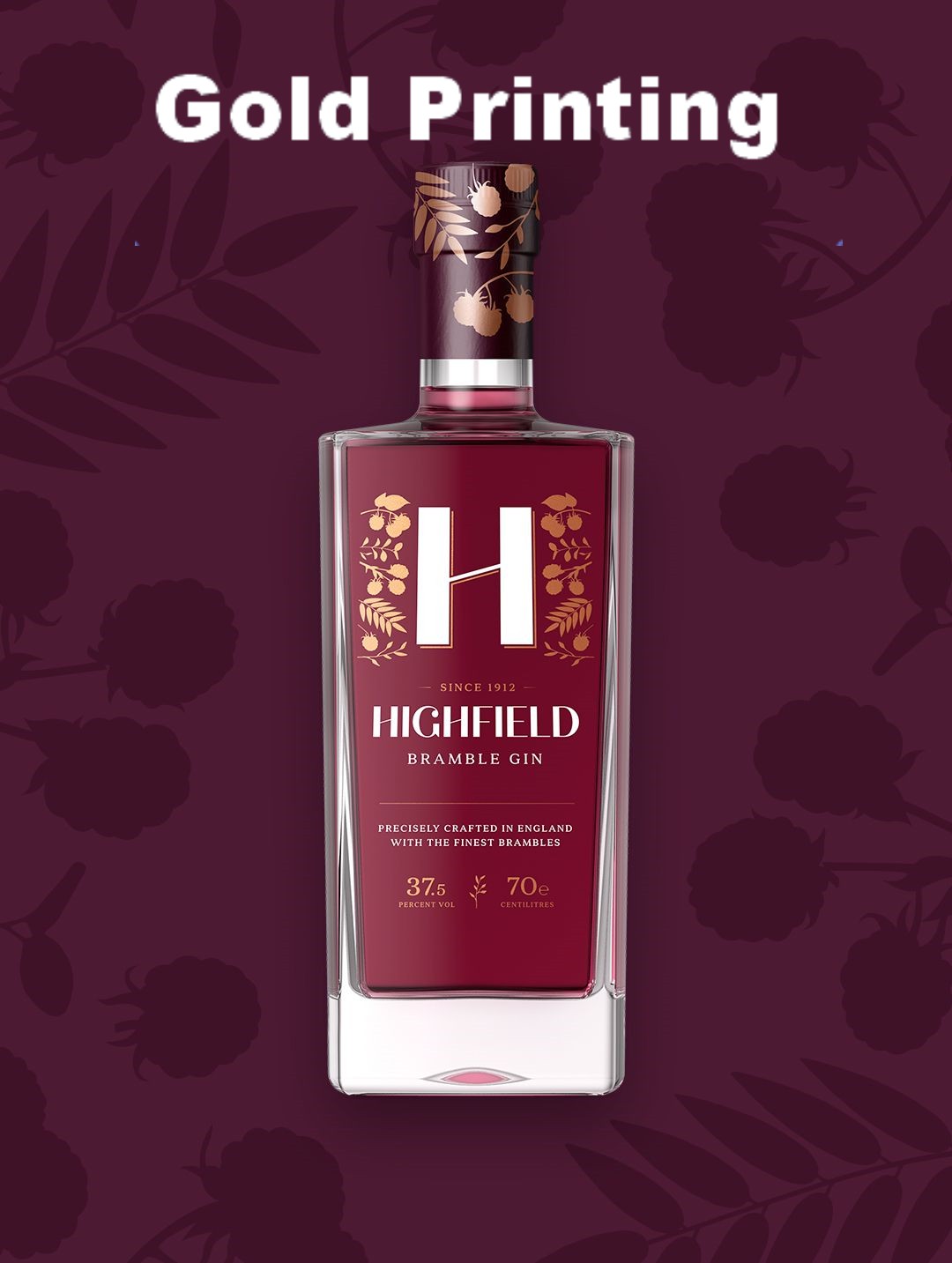 Gold printing, hence the name implies, is that gold ink is printed on the object. Its gloss is not as high as the gold foiling. It doesn't have metal effect. The advantage is high efficiency. It can be completed at the same time along with the printing.
Gold foil truly shines, adds the texture and takes longer to produce. Gold print is more subtle and leaves more room for creativity. Normally their prices have little deviation. What it's right for you? If it's difficult for you to make your decision, you are welcome to contact us freely.
By: Sabrina