What kind of perfume cap we have ?
Hi, some customer will have no idea to choose material of cap for their perfume, what material cap should i choose? Today we are going to talk about dffterent materials for it.
As we know, there are different material cap in market, including Zamca, ABS, Surlyn, Acrylic, Wood and Glass etc.
ABS Cap
ABS, a kind of plastic, which is also a commonly used material. Electroplating can be made into any color, the general color is generally gold and silver and black and white. it is also can make into ordinary colors (non-metallic colors), it is generally necessary to pass UV (bright oil). Some customers have insufficient budget, but feel that the plastic cap is too light, we suggest to add weight on the basis of the plastic cap.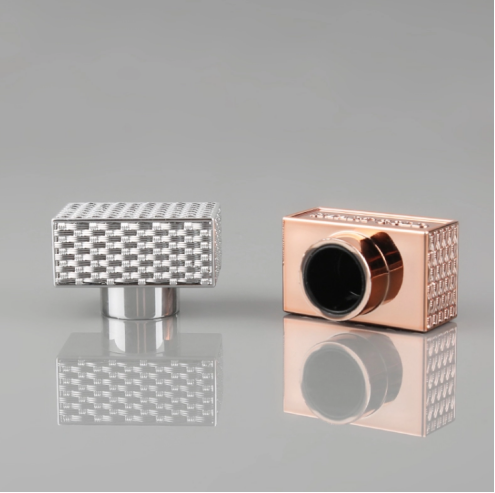 Zamac Cap
The zamac cap is metallic in texture, it also need PP Insert. The weight is heavier than the plastic cap, and looks more luxurious. The price is also expensive compare to other materials. When customizing zamac caps, if it is too large design, we generally recommend to make hollowed inner to reduce weight, which can also effectively reduce costs. If you have sufficient budget and pursue higher quality, zamac cap material can be used as a priority.
Surlyn Cap
It is alcohol-resistant and does not require an PP Insert. We generally do not recommend making the Surlyn cap too large, as the surface of the lid that is too large will sag inside.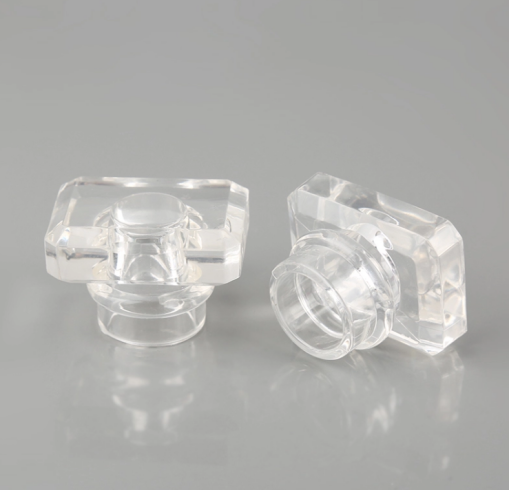 Acrylic Cap
Most of Surlyn and Acrylic cap are transparent. The key to distinguishing between these two cap is that Acrylic is a material which is not resistant to alcohol. PP insert (inner sleeve) must be added, while surlyn cap does not need PP insert. In fact, in addition to surlyn cap, all other materials need to add PP insert to prevent its contact with alcohol.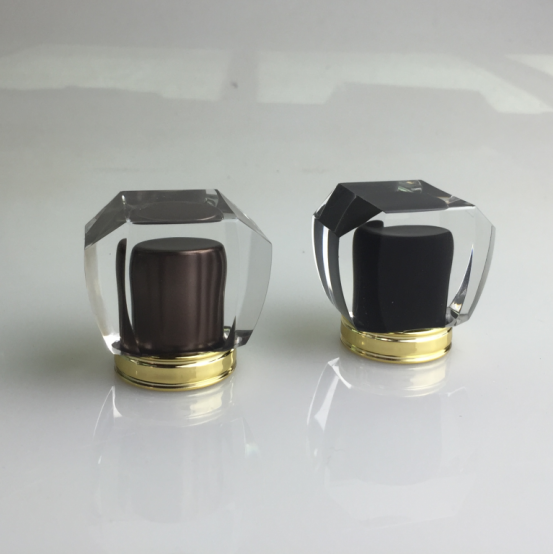 Wooden Cap
The wood cap is relatively simple than others, the mold cost is also low, and the time is more shorter.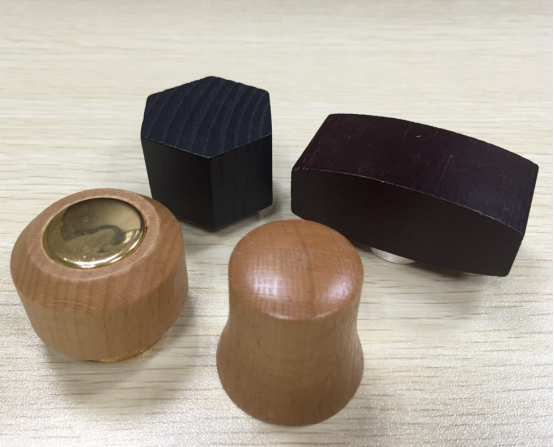 Glass Cap
In short, it is made of glass material, which is less used on the market and more resistant to alcohol. The glass cap also needs an PP Insert, so as to reduce friction when used with glass bottles.
That is all we shared today, hope you will have a clear idea of perfume cap material and help you to make a good selection in future project, if there is still any questions about perfume pacakage, pls don't hesitate to contact me anytime.