The spray coating is applied to the bottles very widely which is like a magnificent coat on the bottle. What we are wearing everyday may be colorful or just pure colored. Likewise, so is the ordinary but brilliant coating.
The coating can be simply classified as transparent& solid coating. Basing on its colors, it includes the pure, multiple and gradient colored coating. In accordance with the coated place, it can be divided into 2 portions: Full or partial coating and inside or outside coating. The partial coating is made manually, so its unit price is more than the full coating instead. The coating can be decorated as shiny and matt coating per its gloss.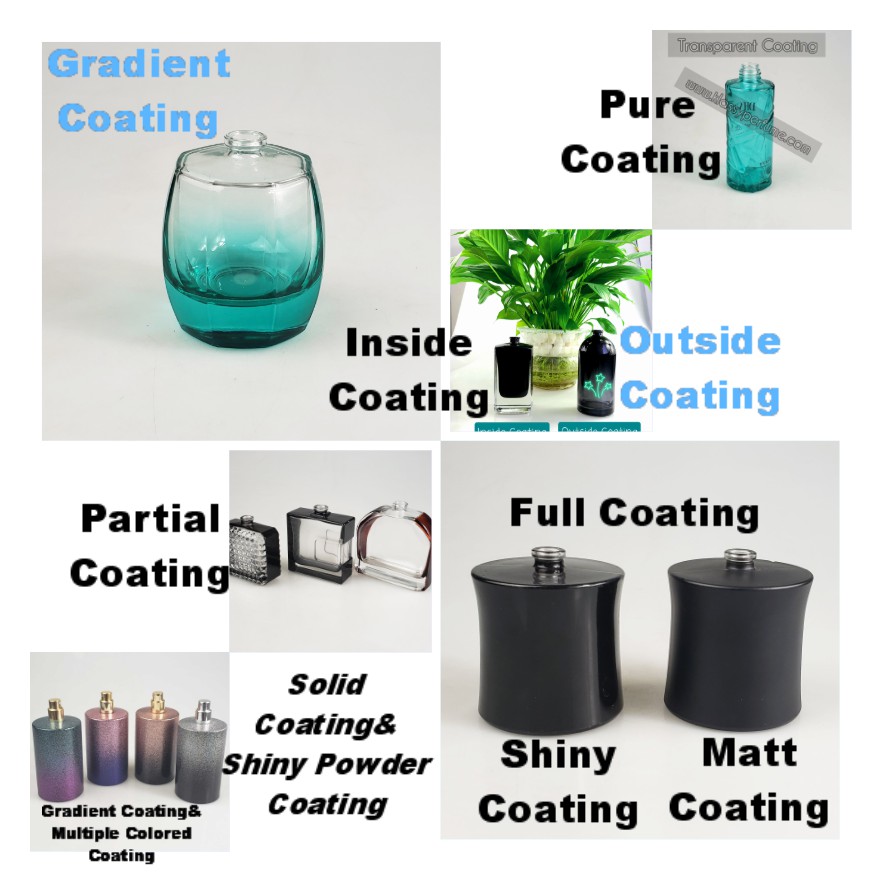 Furthermore, there are UV coatng, pearl shiny coating and shiny powder coating through using the different raw materials.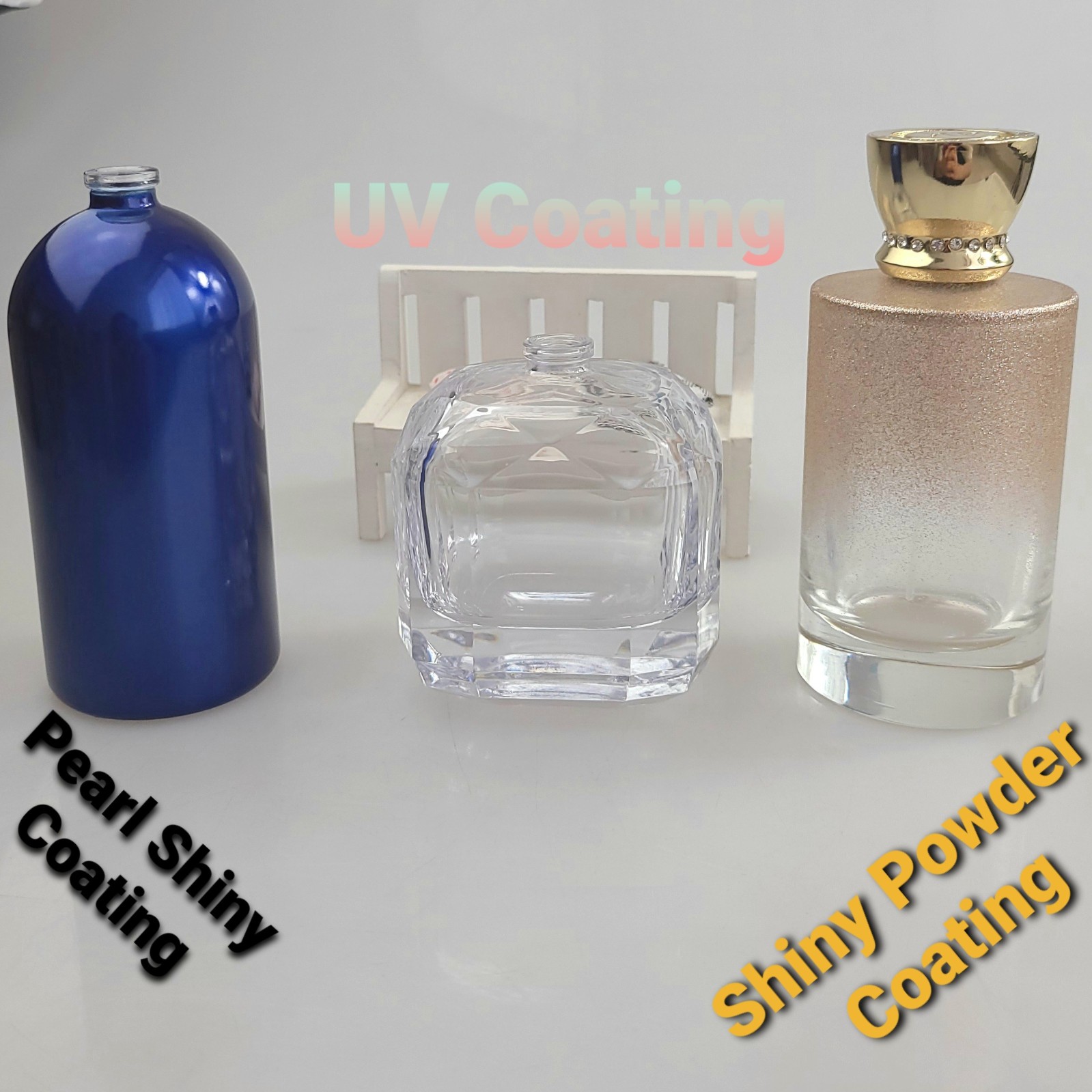 This technology protects against the light degradation by coating the bottle, effectively shutting out the damaging UV light while concurrently maintaining the look and feel of the traditional clear or solid colored glass container with an array of contemporary and vibrant custom colors.
The coating makes our world more colorful. Of course, it also creates the treasure of colours in your perfume world. Are you ready for making a beautiful coat that may be the glass coating protection for your perfume? If yes, Klassy would like to help you build your super perfume kingdom.
By: Sabrina