Mercedes-Benz USA (MBUSA), headquartered in Atlanta, is responsible for the distribution, marketing and customer service for all Mercedes-Benz products in the United States. What material is used for constructing this office?
When it comes to the office, everyone may think of the boxy building shape and the same concrete material, which is too monotonous! Today, I bring you a "glass" office- It is the Mercedes-Benz US headquarters designed by Gensler, located in Georgia. Glass was utilized as the perfume bottle more than 1000 years ago. In recent years, glass has been used more and more widely in architecture. Glass is durable, beautiful in appearance, and less susceptible to weather, which makes it an excellent building material with both pragmatism and aestheticism.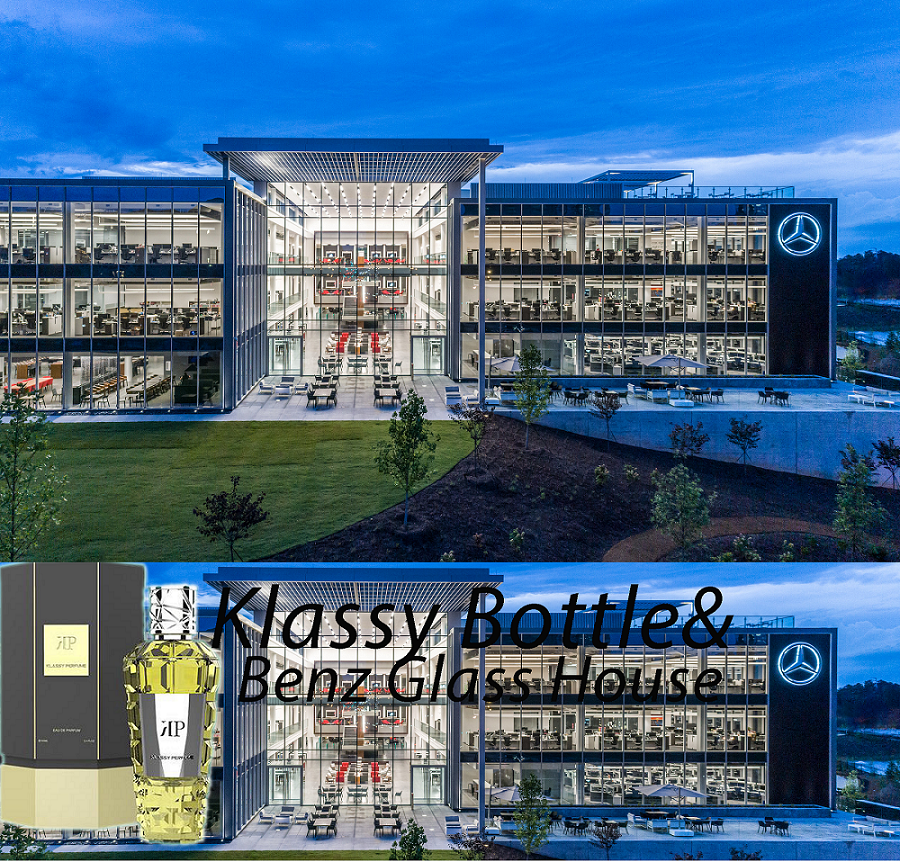 In the case of the Mercedes-Benz US headquarters introduced to you today, the entire exterior wall looks like a mirror from the outside, reflecting the entire sky curtain and surrounding scenery. When the light changes, the resulting image is colorful and endless. At the same time, under the reflection of light, the interior is not exposed to the strong light, and the vision is soft. The glass curtain wall also makes the building present the different color tones from diverse angles, giving people a dynamic beauty with the changes of sunlight, moonlight and lighting. The space, form and structure construct the geometric beauty of the building, which is also a concept that has become more and more highly prized by designers in recent years. In the mean time, the design of the Mercedes-Benz US headquarters office also took into account geometricalism and practicality.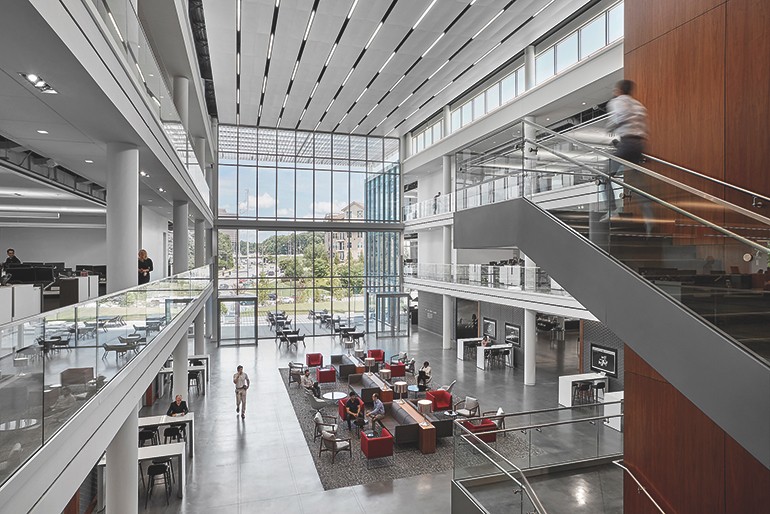 Although there are only three and a half floors, the final geometric volume displays the design concept of the team. A low-profile structure and a larger floor area create an ideal connection environment. In order to allow light to penetrate into the interior of each floor, the space is opened, divided into two parts, and connected by an atrium with an open staircase. On the rooftop, the open-air rest area surrounded by glass fences, wide vision and pleasant scenery fully embody the humanistic design idea. Working here, presumably the employees' sense of happiness is also strong.
The design of the negotiation area is both technological and comfortable. The bright lights make it easier for customers to browse through materials and appreciate their favorite models. Comfortable sofas enhance customer experience which lead to his staying longer: Clear design concepts, rigorous space considerations and novel design language have finally achieved a beautiful geometric space full of life force and flowing light& shadow.
By: Sabrina