As everyone knows, to make an excellence perfume, the pump is very important. But how to choose the right/correct pump, let us see from below three points: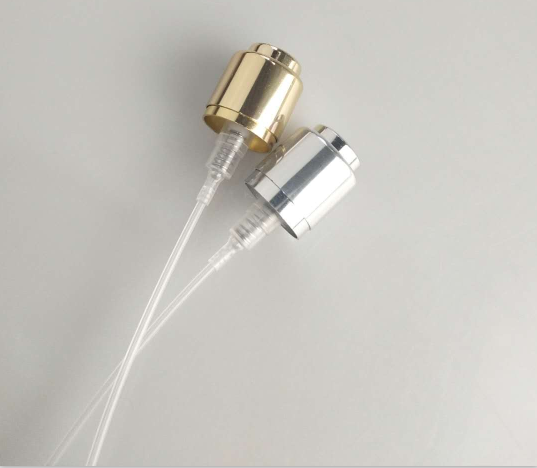 1. Sprayer's shape and Distance
Good pump's mist spray is concentration shape, the spray is strong and the dosage is enough.
2. The press smoothness on pump/sprayer
Good pump press easily and silently. The bad pump will need to press hard.
3. Quality of The gasket inside pump/sprayer
In the market,there are silicone gasket and foaming gasket. The pump with silicon gasket will makes the leakproofness better.
4. Surface effect
Good pump will have a fine polishing finish, surface looks more smooth and shinny.
By the way, let us share some common sense for pump/sprayer for you:
1.Pump Size
There are two kind of bottle neck in the market, Crimp and Screw, the common used for perfume is crimp bottle. Normal crimp neck size is 13mm,15mm and 18mm, and the corresponding pump size(diameter of pump) is 14.3mm,16.3mm and 20.8mm
2. Pump Type
By the height of pump,there are conventional pump,low pump and super low pump. We shall choose the suitable one according to the bottle & cap size.