Working in this perfume packaging industry for years, we often met that clients ask us to produce glass bottle samples when we proceed a perfume project. Normally, if it is a new mold design, we know that we need to open mould first, then making samples after mold finished. But for standard bottle designs, ,we can not to produce glass bottle samples.
Today let us talk that why we can not make/produce samples for standard/existing perfume bottle designs:
Firstly,let us see and know how perfume glass bottle are made, pls kindly read below picture for reference. We would see that here are several complex processes for each glass bottle production, which will take too much time for them to change a new mould on machine and testing. It's not worth spending so much time to just produce few pieces of samples.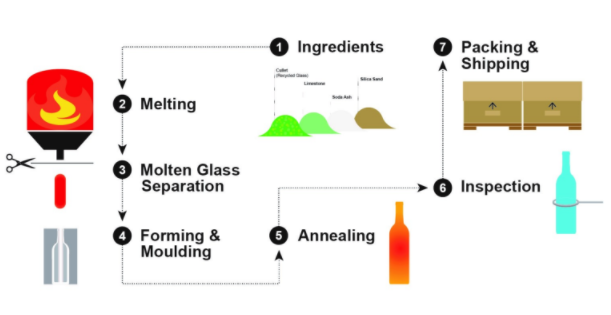 Second,the another reason for glass bottle factories to refuse sampling is due to the high cost which is almost same as to produce an min quantity order(for 10,000pcs) ,.
What cost it will involved for making samples?
Normally whatever the samples or mass productions, they are mainly concerned with labor cost,material cost and machine running cost.
Third one, the most important, most factory do not wanna to make samples for the public/existing glass bottle design is that they are worried that the customer just wants samples, and there's no production order after they did big effort for sampling.