Let us see the following customization ways we have done for private logo:
1. Glass Bottle
A.Customization on mould
We can open new mould and make customized perfume bottle design with embossed logo,brand name and patterns on perfume bottle mould, see below pictures.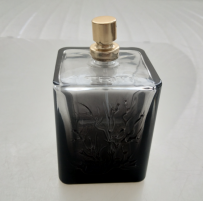 B.Customization with decoration only
Or empty and flat bottle(existing or new)but with customized decorations.Like print logo,brand name and patterns on bottle, coloring bottles with coating and metalizing etc.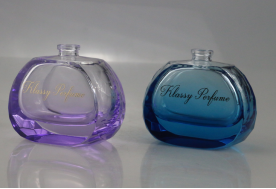 The introduction of decorations you could do to make logo in my another article below to have a better understanding.
https://www.klassyperfume.com/what-decoration-artwork-i-can-do-on-my-perfume-bottle

2.Cap
To let brand show obviously to catch clients' eyes, we normally can make logos,brand names and patterns on perfume caps' top,neck.Just see below customized caps we developed for a reference.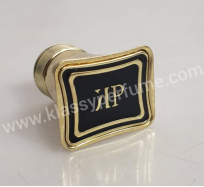 3. Logo on pump and collar/shoulder
Nowadays, we can make customized simple logo on top of common pump but debossed. or around of common collar by printing.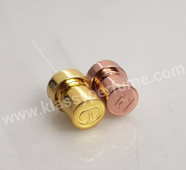 If the perfume packaging design is using new customized perfume collar(which is also call shoulder), we also could do debossed logo/brand name on shoulder/collar.
4.Brand logo with plate or paper label
Some time we could leave a groove on perfume bottles,then design a metal plate for logo, brand names and perfume names if there is no enough space on perfume bottle for printing/hot stamping.